When I was a little girl, I thought one day I would grow up to become a ballerina. They have such beauty and grace and really are a work of art! There is just something so sweet and delicate about it that has always been able to draw my attention.
I admire dancers and all the hard work they put in to be what they are. Ballet is so beautiful and I really do hope I get to see the Nutcracker with my family this year! Although I have given up on my dreams to become a ballerina since I haven't danced ballet since I was six, I can still use the fashion!
Ballet-inspired fashion came extremely prominent after Black Swan came out.
Ballet flats have been popular for years! They are able to go with any outfit and are usually appropriate for any occasion all year round.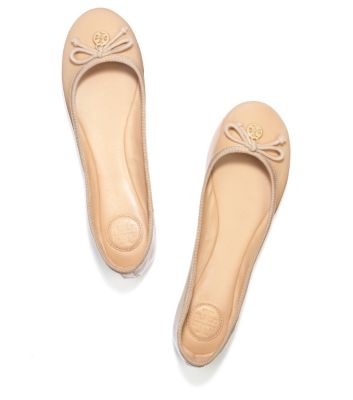 Tory's are my favorite but obviously they are more of a dream!
I had never seen super-inspired ballet flats until I found these! They are made to look exactly like pointe shoes!
The use of pale pinks with neutrals like black and white is also ballet-inspired. Blush looks good on all skin tones!
The full skirt is always a cute style too! This specific ballet-inspired look is made of tulle and looks good on girls from 1-99. It even works for wedding gowns!
Last but not least, the ballerina bun!
So we can't all be ballerinas but we CAN enjoy the art and the fashion!
Life is full of little pleasures
…so enjoy!