Hello! It's Monday…
It's finally my last week of classes before finals and before I get to go home for Christmas! I can't wait!!! I'm getting to that point where I am so frustrated with all my assignments that I only have two things keeping me sane
coffee and candles!
It is winter so it's going to be getting colder soon! (even though this week is 60's….seriously?!) The sun was shining this morning when I left the gym! I love the sun but I also love my winter clothes! Can I have both please?
Anyway, Lilly opens on Wednesday and for those of you who aren't as big of fans as I am..she has more than just those bright prints! Her sweaters are made of the softest material I have ever felt! Here are a few that are definitely going on my Christmas list! Just because the store isn't open yet doesn't mean you can't shop online!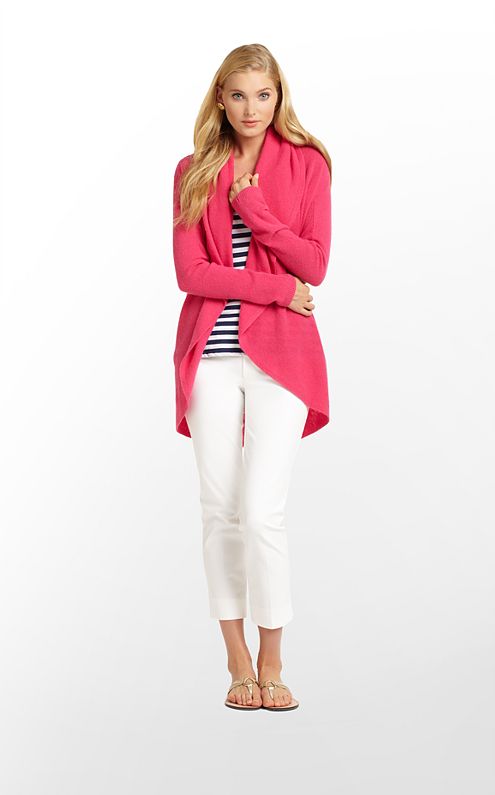 The Hayden Cardigan. It is made of 100% of (possibly the world's softest) cashmere and comes in Orchid Pink (photo), True Navy and Heathered Wheat. It long and open so it will go with any outfit for those days you're feeling a little chilly!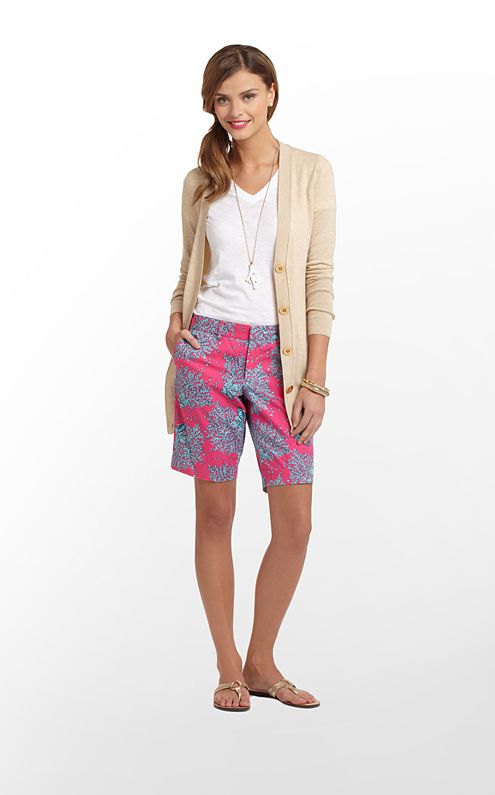 The Heidi Cardigan. I see this as more of an everyday type of cardigan that completes an outfit. It comes in the same Orchid Pink and Heathered Wheat but also black instead of navy. And the cool thing about the Heidi is it also comes in a striped look!
When I went to work on Saturday, one of the managers wore this with leggings and flats. She looked so cute and put together!
Lilly has great sweaters in every weight. I could live in her clothes all year round if I had the funds for it. And to keep your outfit lively and exciting, there is an excellent gift guide full of scarves, jewelry and other accessories!
Don't forget…ABC Family's 25 Days of Christmas started! I can't wait to cuddle up with my coffee, candles and a Christmas movies! I love How the Grinch Stole Christmas because the little girl is so cute!
My sorority sister loves meeeee!
That's all for now! I know it's Monday (and it's kind of early) but enjoy your whole day and live life to its fullest potential!