Now that Thanksgiving and Black Friday are over…it's CHRISTMASTIME!
Every so often I like to update my followers on what I'm into right now. This can give you ideas for your Christmas Lists (and what's on mine!)
So by now you should know I am in love with monograms! I wear my monogrammed signet ring every single day (I only take it off for gym, shower and sleep!) There are two websites which I ALWAYS browse for the cutest monogram gifts. MarleyLilly.com and TinyTulip.com
I found this monogram cross-body bag on TinyTulip.com. I have been looking for a cross-body bag but haven't found one that is "me" yet. I love things to fit with my personality and what better fit than to have my monogram?
Another thing I've been wanting is compression work out pants. I enjoy running outside but hate it when my legs are cold! I found these at Target.com! Places like Target, Lucy, Dick's and more have such cute workout clothes! You can still have style while at the gym!
Starbucks gift cards! I love finding these in my stocking, I feel it is similar to finding gold…well gold would be better but I'll settle for this. I am a HUGE latte drinker so having a gift card comes in handy when ordering my caramel latte!
These cards are the PERFECT size to fit into a pocket of that monogram cross-body!
Long coats. I seriously think these are so adorable! They are a little too dressy for MY every-day lifestyle but I think if you can pull it off you should definitely go for it! I found this one at J. Crew and just think it is too cute! It has that New-York-City-in-the-winter fashion vibe which I really like at this time of year.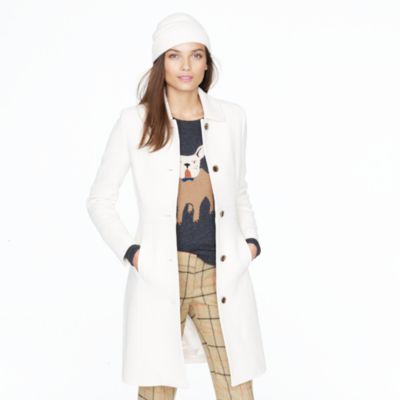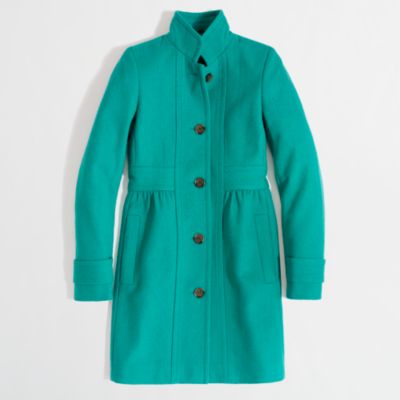 One of the things I'm really hoping to get this year are the touch-screen gloves! I know there are haters out there who say "you really can't take your glove off to use your phone?" Short answer: No.
I think these gloves are sooo utilitarian and for addicted-to-the-iPhone people like me they are heaven-sent. I have seen them sold in multiple places (they even come in leather at Lord & Taylor!)I just am having the hardest time choosing between black, white or tan! Any feedback would be GREATLY appreciated!
To go along with gloves, I can never have enough scarves! I am looking for bold colors like red or cobalt blue as well as patterns. I've found some from Target and Nordstrom, but we shall see if I ever end up getting off my laptop and into the stores!
Speaking of patterns, patterned tights is a trend that I do not think will die down any time soon.
Since I am always wearing plain/solid clothes, I love the way patterned tights can add a little fun to my outfit! Last winter, I wore a plain black dress. I could have A) worn plain black tights B) patterned black tights C) no black tights (OMG it was like thirty degrees/January!!!!) So I chose B!
And then of course the thing on everyone's list: lots and lots of clothes! Since I am not 100% on all the clothes I want, I wouldn't mind getting a few gift cards!
Obviously, the main thing about Christmas is spending time with your family (my mom, dad, sisters and puppy!) But a few gifts are never a bad idea! Luckily, a gym membership does not have to be added to the list because I've already established one preparing for all the delicious meals and treats! I have the biggest sweet tooth (besides Corrine!)
Enjoy your day and remember this cute quote for times you're feeling down!